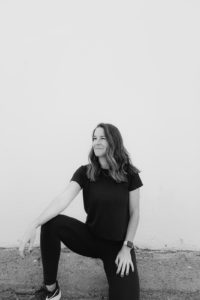 CrisTIn Harrell
Certifications:
VersaClimber Certified Trainer.
Teaching Background:
Cristin began teaching fitness in 2018 when she started teaching high energy, full body classes called Pound Fitness.  When Cristin is not "climbing" or dancing to 90's hip hop in her car, she is hanging out with her husband and 4 children, working full time at a local charter school, or spending time with her church family.    
What she loves about Versa:
Stepping into a gym and trying something new can be so scary. When we make connections and challenge and encourage each other, we can build a community where all grow and create healthy habits and friendships. I just want everyone to find a love in moving their body and find fun in fitness. I know that climb has that special quality to bring "fun" to your fitness routine. and I am so excited to be teaching it.