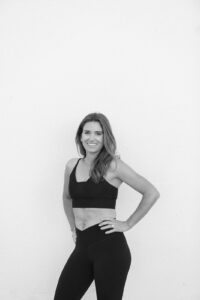 alicia rice
Certifications:
Versa Climber 
Teaching Background:
Alicia has turned her passion for taking classes at CLIMB into leading classes at CLIMB. She has been involved in sports, fitness and health her whole life and was excited to try something new when CLIMB opened in August 2022. 
What she loves about Versa:
"A class at CLIMB feels like you are in the club getting down with your best friends! You are in a dark room, colorful lights on the ceiling, the music is pumping and you are moving to the beat of the music. It's the best feeling!". Alicia quickly became obsessed and started taking classes 5-6 days a week.