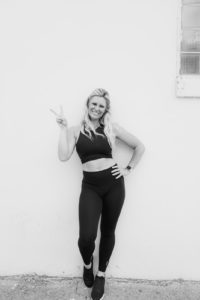 Erin alexander
Certifications:
VersaClimber Certified Trainer, Lagree Fitness Trainer.
Teaching Background:
Erin started her fitness instructor journey by getting certified as a Lagree Fitness instructor over one year ago after falling in love with the Lagree method at LVL Fitness.  This Registered Nurse loves all things fitness and keeps busy by running after her 3 young daughters. Fitness and health has been a big part of my life for over 10 years and I have enjoyed motivating and encouraging others in their health and fitness journey. 
What she loves about Versa:
"Climb is such an intense workout in a short amount of time.  It also helps that you feel like you're at a party while doing it!  I can't wait to share my love of climbing with the Bakersfield community," said Erin.
Learn more about Erin here!