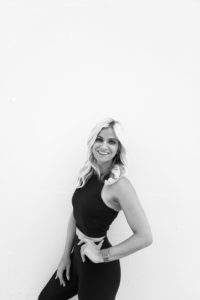 Kristi Windtberg
Certifications:
VersaClimber Certified Trainer, Lagree Fitness Master Trainer, Pilates Sports Center Barre, Barre Above, POP Pilates, Turbo Kickboxing, Zumba, Ripped.
Teaching Background:
Kristi has worked in the fitness industry for over 18 years as a group exercise instructor.  As a full time engineer in the oil industry, Kristi started teaching group exercise classes as her "fun" job.  She has taught many formats including Lagree, Zumba, kickboxing, Pilates, boot camp, and barre.  In 2019, Kristi opened LVL Fitness, a Lagree studio, with Nicole Lazzerini and she has been enjoying running the studio full time ever since.  Nicole and Kristi discovered the VersaClimber workout during an out of town trip and they immediately fell in love with it.  
What she loves about Versa:
As a former dancer and cheerleader, I love how this workout moves to the beat of the music.  It is almost like you are dancing on the machine.  In 30 minutes, you will get in a crazy cardio workout but you will also be working your arms, abs, legs, and glutes.  You can't beat that efficiency!  It is such a great compliment to Lagree classes because it is low impact on your body, but the intensity will leave you sweaty and wanting more!
Learn more about Kristi here!