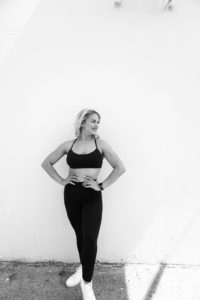 Wendy Wisheropp-brice
Certifications:
VersaClimber Certified Trainer, Lagree Certified Trainer, PiYo, Barre, Dance Instructor 
Teaching Background:
endy began teaching group fitness (Lagree, piyo, and barre) in 2018. She spent the first 30 years of her life dancing and teaching dance and loves to bring this expertise with movement and rhythm into each climb workout. Wendy loves to create challenging classes and she will motivate you to push to be your best self.  You can always count on her  to have a high energy class with great music. 
What she loves about Versa:
The lights, the music, and the energy of the room make Climb a one of a kind workout. It is good for your heart, gentle on your body, and you are in and out in 30 minutes!
Learn more about Wendy here!